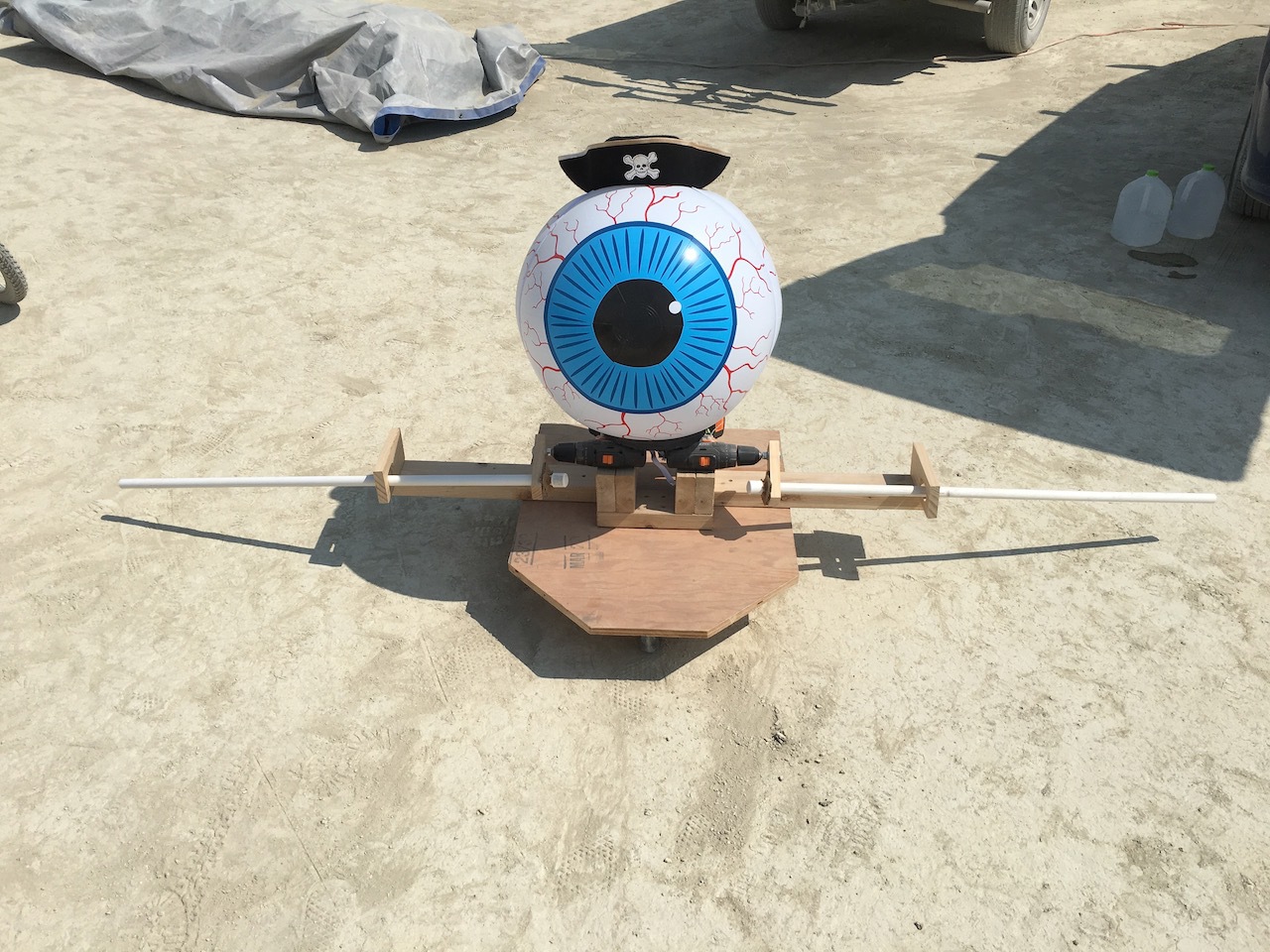 I took Eye Row Bot to Burning Man in 2018.
The Burning Man 2018 Art Theme was I, Robot and I'm a sucker for bad puns. This had to happen.
The pirate hat was a leftover from X Marks the Spot.
The Build
The build came together pretty quickly once I had the mechanism for converting rotary motion into rowing motion worked out. I was testing a prototype of the mechanism with a cordless drill when I realized I could just use cordless drills as the power source (they ended up being a little underpowered, but good enough for my purposes).
I wasn't sure what I would find when I opened up these cheap cordless drills, but they ended up being pretty easy to modify. The power from each drill's battery is routed through a single DPST switch, so that they can be turned on and off in unison. The triggers were zip-tied down, using a spacer to set the speed.
A little carpentry, an inflatable eyeball pool toy, and it was done!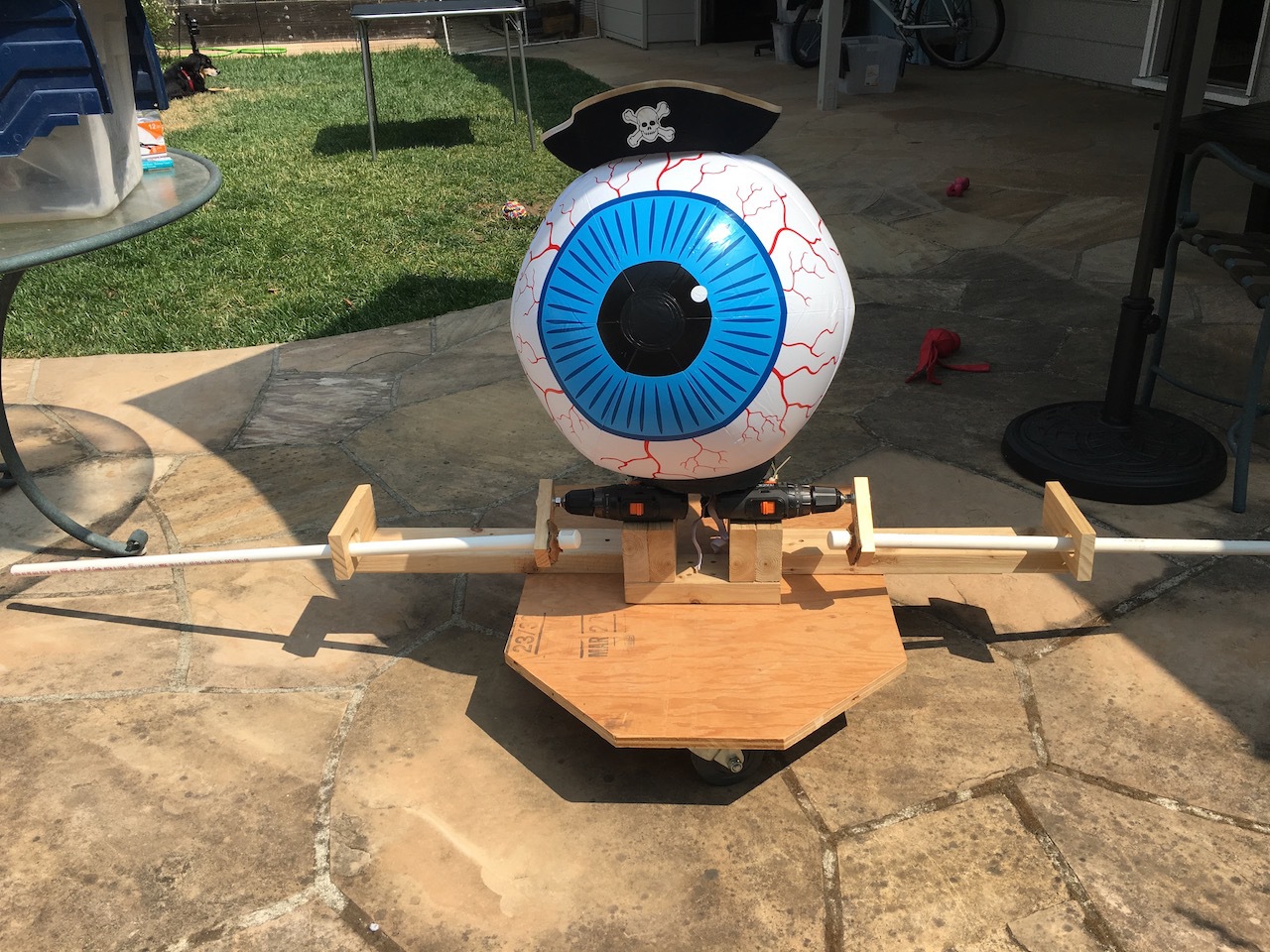 The eyeball rode shotgun on the way to Burning Man. That stencil on my truck is from Danger (2007).