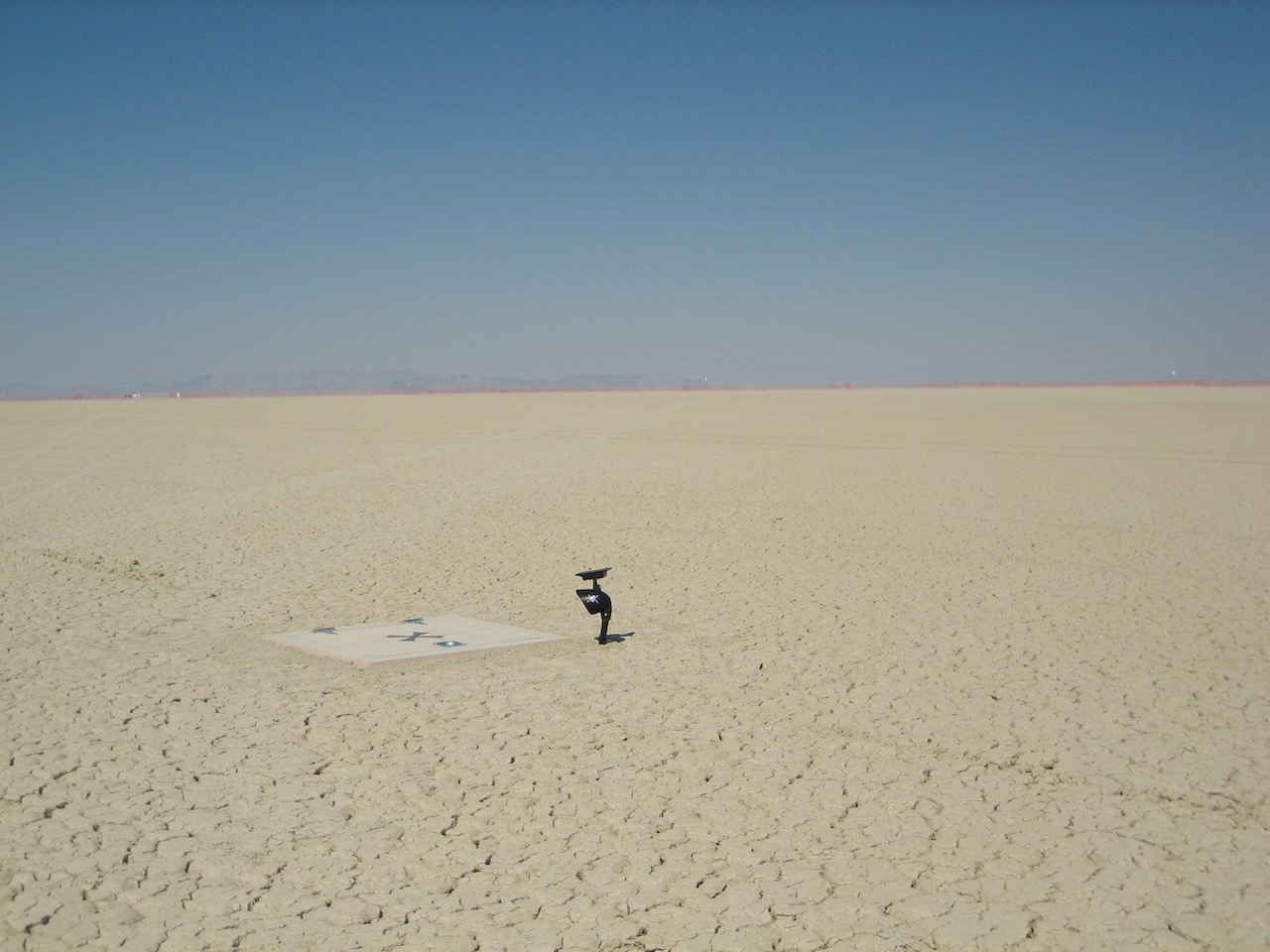 I took X Marks the Spot to Burning Man in 2006.
A trap door in the playa, marked with an X as on a treasure map, opened to reveal a pirate lunch box full of swag and a small voice recorder. Visitors were invited to listen to the recorded message, exchange swag, and leave their own message for the next visitor in their best pirate voice.
I handed out treasure maps showing the path from our camp at 3 O'Clock Plaza, where we were flying a pirate flag, to X Marks the Spot via some prominent landmarks (the Man and the Belgin Waffle).
The Belgian Waffle (aka Message Out of the Future) was insane, in the best possible way. It was funded by the Belgian government and made by an army of Belgians with stick lumber and nail guns.
Installation
X Marks the Spot was my first experience with Burning Man's art submission and placement process, managed by The Artery, and it was a lot of fun. I asked to have X Marks the Spot placed as far away from the city and other art installations as possible, to make it harder to find, and they happily obliged.
X Marks the Spot was placed at 12:30 and 4700 ft from the Man.
Here's the view from X Marks the Spot to its two nearest installations.
Even with the remote location, lots of people ended up finding X Marks the Spot over the course of the week. Here are some pictures from near the end.
The Build
Here's the design sketch that I included in my submission to The Artery.
The dimensions were carefully chosen to allow the unassembled pieces to fit into a box that could be checked on a flight from Austin to San Francisco.